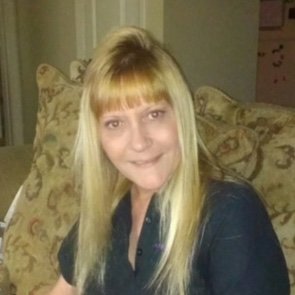 In Memory of
Patricia Kay Lovings Drury
1966 - 2017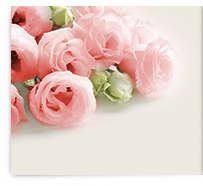 Obituary of Patricia Lovings Drury
Patricia "Trish" Lovings Drury, 50, passed away at UK Medical Center on July 3, 2017. She was born in Lexington, Kentucky on August 19, 1966 to the late Romie Russell. Patricia was raised by her Father and Mother, Frankie Brinigar and Laura Jane Akins. She was the wife of John Drury.
Patricia attended Woodford County High School. She spent her life as a homemaker and stay at home mom. She loved her daughter and grandchildren. Patricia and her husband enjoyed to go camping and she used this time to take pictures of animals; she loved photography and animals. Her family said that she was a good cook and loved to cook.
Patricia is survived by her husband, John Drury; daughter, Kayla Lovings Fenimore (Josh); father, Frankie Brinigar; brothers, Sonny Brinigar (Gina), Tim Russell and Billy Joe Russell; sister, Cindy Russell Francis; grandchildren, Malarie Fenimore, Jayce Fenimore and Aubrie Fenimore; nephews, Sonny and Dustin Brinigar, Dusty and Dylan Russell, Lucas Francis, Brian Stephens and Jake Daughtry; and nieces, Bonnie Russell and Morgan Young.
She is preceded in death by her mother, Laura Jane Akins.
Services will be held at Saffell House Funeral Home in Lawrenceburg on Friday July 7, 2017 at 1 p.m., with interment following at Sandspring Cemetery in Lawrenceburg. Visitation will precede the service from 11 a.m.- 1 p.m.
Pallbearers will be Josh Fenimore, Sonny Brinigar, Dustin Brinigar, Tim Russell, Joey Russell and Cindy Francis.
In lieu of flowers), the family asks that donations be made to Saffell House Funeral Home to assist with the funeral expenses.
Arrangements have been entrusted to the Saffell House Funeral Home.
Condolences to the family may be expressed at www.saffellhousefuneralhome.com
Share Your Memory of
Patricia
We are proud to be serving...
Lawrenceburg, Kentucky and all of our surrounding communities.

Who We Are
We are pleased to introduce the Saffell House Funeral Home!
We are proud to be serving Lawrenceburg, Kentucky and all of our surrounding
communities.
Follow Us