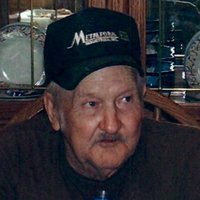 James Carl Blankenship
James Carl Blankenship, 90, husband of Pearlie Loretta (LeMaster) Blankenship, passed away on April 3, 2018 at Frankfort Regional Medical Center. He was the son of the late Sherman and Sarah Jane (Cantrell) Blankenship.
James was born in West Liberty, Kentucky (Morgan County). He was a member of Herbon Baptist Church. James was a Farmer; he loved to hunt and fish. As an Army Veteran of the Korean War, he served from 1952-1954. James married Loretta soon after his discharge from the service. During their marriage they had three children, James David Blankenship, Pamela Kaye (Steven) Kearns and Michael Dean Blankenship. His family also consists of three grandsons, James David Blankenship Jr., Michael Keith Blankenship, and Robert Tyler Kearns; four great-grandchildren, Shelbey Nichole Blankenship, Korbin Allen Blankenship, Michael Kaleb Blankenship, and Ariden Riley Grant.
Besides his parents, James was preceeded in death by his son Michael.
Services will be held at 2:00 P.M. Monday April 9, 2018 at Saffell House Funeral Home. Brother George Dye will officiate the service. Visitation will be held Sunday April 8, 2018 from 5:00-8:00 P.M. at Saffell House Funeral Home. Burial will follow the service at Bluegrass Memorial Gardens in Lexington, Kentucky.
Pallbearers will be the grandchildren and great-grandchildren. Honorary Bearers will be Dale Rogers, George Gambrel, everyone at Herbon Baptist church, McDonalds Crew, and I.W.W. club.
Arrangements have been entrusted to the Saffell House Funeral Home.
Condolences to the family may be expressed at www.saffellhousefuneralhome.com